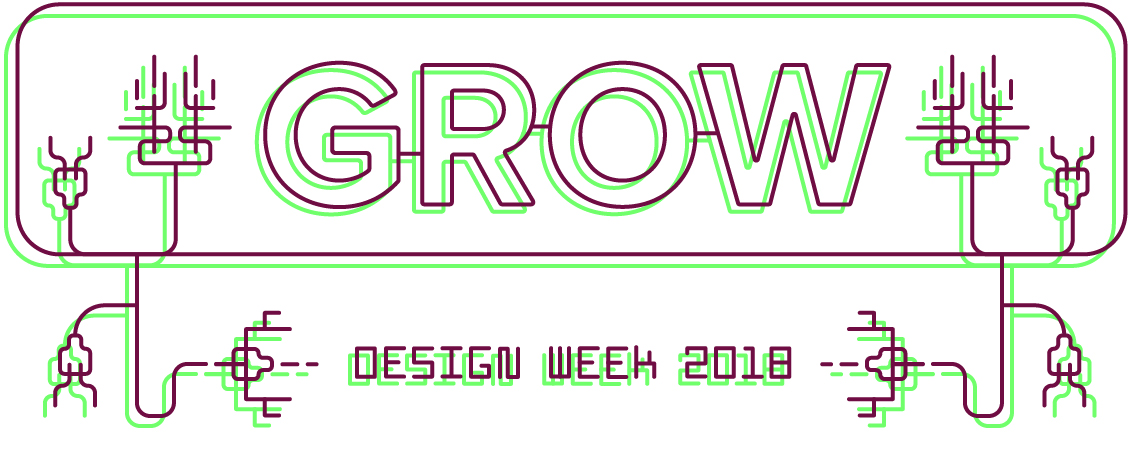 Submissions due by the extended deadline Friday, June 29, 2018
We are gearing up for our 4th Annual Design Week, September 10-14, and are looking for hosts, sponsors, and participants for different types of events.
The theme this year is Grow. As a creative industry we are constantly moving forward, growing together. With the ever-changing world of technology, specific demographics, and overall skill sets we should always be striving to grow in our careers. We invite you to get involved this Design Week. Feel free to use this year's theme, or come up with your own creative topics.
We are seeking submissions for speakers, workshops, special event/gallery shows, social gatherings or anything else you think would help celebrate Louisville's rich and creative culture.
Available Time Slots:
Morning Sessions (typically 8-10am) are meant for the host to show off their work space, culture, and have a chance to brag about how cool it is to work there.
Lunch Sessions (typically 12-1pm) are ideal for knowledge sharing/workshop on a particular topic, quick speaker, or a show-and-tell.
Evening Events (typically 6-10pm) are perfect for a speaker, panel, or general networking/socializing, gallery show or art sale.
---