The 100 Show recognizes the best creative work from designers within Kentucky and Southern Indiana. Agencies, freelancers, and in-house teams are celebrated for their efforts in a range of design disciplines including advertising, branding, packaging, environmental design, interactive design, service design, and more. The awards culminate in the top 100 works – showcasing the Best of Category winners and a single work that is Best of Show.
Along with great conversation and networking, a keynote, and special announcements from the board, AIGA Louisville will be offering food and drink to enjoy while celebrating the Top 100 works of our design community.
What's included with your ticket
A keynote from photojournalist, Jon P. Cherry
Free entrance to immersive historical exhibits at the Frazier History Museum
Catering from the Wiltshire Pantry
One drink ticket for the speakeasy bar
Frazier History Museum
Venue
The Frazier History Museum is located in the Museum District of Downtown Louisville and is a premier location for all things historical Kentucky. The 2022 AIGA Louisville 100 Show will be held in their hidden speakeasy event space on the third floor of the museum with the Spirits of Kentucky , an exhibition celebrating the history, craft and culture of Bourbon whiskey – America's only native spirit.
Jon P. Cherry
Keynote Speaker
Cherry is a photojournalist whose work spans a wide range of photographic disciplines. His work has been described as deeply romantic, yet joyful. Born in Ft. Bragg, North Carolina to parents in the armed services, he now calls Kentucky his home. He aims to capture the soul of the American South and Mid-Atlantic regions while developing his storytelling craft by covering the truths that define our time. Jon proudly labels himself a generalist, reporting on topics from extremism and government to agriculture and conservation.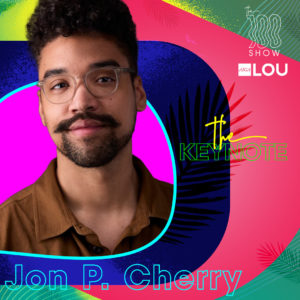 Judges
Nitin Budhiraja
Nitin Budhiraja is a Creative & Design Director who has led and inspired change in all mediums of design—print, digital and experiential for brands such as Pepsi, 7UP, Godiva, JBL, HP, Starbucks and Chase Bank and HSBC—to name a few.
Nitin has earned notable national and international recognition while playing an instrumental role in elevating the visual and strategic impact of top-level brands across the world. He has won awards from design publications and has been published in leading national and international arts and design literature — online and physical. Upon graduating from the Savannah College of Art and Design, Nitin was nominated as one of the top emerging designers by the Art Directors Club of New York.
Additionally Nitin serves as an emerging talent reviewer with the AIGA and as a guest speaker at colleges and universities, advocating and informing the evolution of design for future professionals.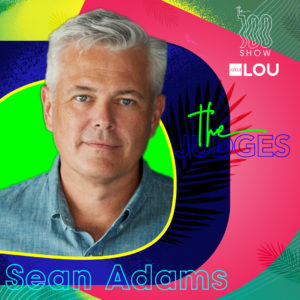 Sean Adams
Sean Adams is the Chair of Undergraduate and Graduate Graphic Design at ArtCenter College of Design, founder of The Office of Sean Adams, and Burningsettlerscabin.com. He is the author of multiple best-selling books and an on-screen instructor for LinkedIn Learning. He is the only two-term AIGA national president in AIGA's 100-year history. In 2014, Adams was awarded the AIGA Medal, the highest honor in the profession. 
Adams is an AIGA Fellow, and Aspen Design Institute Fellow. He has been recognized by every major competition and publication including; Print, Communication Arts, Graphis, AIGA, The Type Directors Club, The British Art Director's Club, and the New York Art Director's Club. Adams has been exhibited often, including a solo exhibition at The San Francisco Museum of Modern Art. He has been cited as one of the forty most important people shaping design internationally, and one of the top ten influential designers in the United States. Previously, Adams was a founding partner at AdamsMorioka. 
His clients included The Academy of Motion Picture Arts and Sciences, Disney, Mohawk Fine Papers, The Metropolitan Opera, the Museum of Natural History, Nickelodeon, Richard Meier & Partners, and Sundance.
Dian Holton
Dian Holton is a senior deputy art director at AARP where she oversees creative for TheGirlfriend.com, Sistersletter.com and The Ethel. She routinely contributes art direction and design to AARP The Magazine and specifically cover stories such as the most recent Feb/Mar 2022 Halle Berry cover. Her background includes book design, branding, retail installation, styling and footwear design. Dian is a former AIGA Washington DC chapter board member and is serving as a mentor for several mentorship programs. Her passions include education, philanthropy, fashion and pop culture.